Getting involved in the Student Union is not only fun and a great way to meet new friends, it also gives you important experience for your future career. There are a variety of things to get involved in within the Student Union, choose the one that suits your interest best.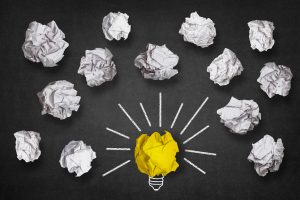 As an active member of the Student Union, you''ll get the opportunity to get to know interesting people with similar interests as you, and chances are you'll make friends for life. You choose how much time you''ll spend on your commitment, but some things take more time than others. Student Union involvement also gives you valuable experiences, and you will always receive a certificate stating that you have been active in the Student Union. This certificate provides you with a head start when you finish your education and begin to look for a job, as many employers see it as a big plus to have engaged alongside your studies.
What can I get involved in?
To make your choice a bit easier, we have divided the Union's activities in two different parts. If you want to be involved in making important decisions both within the University and the Union, student influence and representation is your thing. Would you rather become awesome at planning events and activities, then student life is your thing.
The students at a university has the right to influence everything that may effect us. Therefore students are part of all decision making boards, councils and groups at the university and we also meet the municipality on regular basis.
4 quick examples on how to be involved:
Sit as a member of the Student Union Council (FUM).
Be a part of the Student Union's many associations or co-create the Student Union Magazine – SUM.
Be a representative in any of the University's committees and bodies.
Be a part of and help out the Student Union's activities.
Student influence and representation
If you are interested in student politics and educational issues there are plenty of things you can do. You can become a course representative for your course, or you can candidate to some of the councils or boards at your faculty. Get in touch with your studentombud for more information.
Committees and bodies
The Union represents the students in all committees, groups and bodies of Malmö University. The student perspective is extremely important to the university and serves as a tool to improve education quality. The Union appoints representatives to these committees through five different meetings, called Student Influence FORUM. Find out more about Student Influence FORUM.
At your faculty
Parts of the Student Unions work in the faculties are conducted via the student committees. Each faculty has its own student committee consisting of dedicated students and the faculty's student representative. You meet and raise questions concerning your faculty. All students are welcome; contact your studentombud for more info.
At your program or course
Perhaps the most important part of student influence at Malmö University is the students' right to influence their own education. On all programs and courses there are course and program representatives. As a representative you forward your classmates' opinions and attend meetings that affect your education. Contact your studentombud for more information about how you can become the representative at your course or program.
Influence at the Student Union
Would you rather decide what the Union should work with? Then you should be a member of the Student Union Council (FUM). The Student Union Malmö is governed by a council, which is elected by students. The council – or FUM – is the Union's highest decision-making body and is responsible for all decisions and all activities within the Union. FUM consists of 29 members. 19 of them are elected by students in the Union election every spring, and another 10 are elected at Student Influence FORUM in the beginning of the fall semester. FUM meets 5-6 times a year and takes all general decisions for the entire year.
Working at the Student Union
You also have the opportunity to work full time at the Union. The Union has a president, a vice president and four studentombud who are full time remunerated (all are paid positions), and have taken a break from their studies to work a year for the Union. To be able to get one of the positions, you must first be a candidate in the election, become one of the 19 candidates elected for FUM and then apply for the position you want. Working at the Union is stressful and demanding but also incredibly fun and enriching. You will attend meetings, meet a lot of students and learn everything about Malmö University.
Student Life – Activities with the Union
Coffee with the Union
Once a month, the Union visits your faculty so you can make your voice heard as a student and also for you to hear the Union's voice! We offer free coffee, have exciting competitions and do surveys on how you as a student perceive your study time. There are lots of fun things you can help with, so if you are interested in helping with Kaffe med Kåren (Coffe with the Union) , contact receptionen@malmostudenter.se.
Soup Lunch
Every Wednesday, the Union serves a soup lunch in the Kølsvinet together with all of the Union's fantastic associations. Are you a master at cooking soup? Then this is something for you! We are in constant need of voluntary engagement, contact receptionen@malmostudenter.se and you will find out more.
Music Pub
Last Friday of the month, the Union organizes a Music Pub in the Student Pub, local bands from Malmö play live music all night together with cheap food and drinks. You can bring your friends no matter if they are students or not. Do you want to participate in planning, or maybe you want to perform? Contact the responsible Student Ombud or email receptionen@malmostudenter.se
Student Breakfast
Student Breakfast is organized once per month, Tuesdays before CSN has been paid out. This is the Union's way of making sure that the students can start the day with a proper morning meal when money might be tight! We can always use some help with preparing coffee and serve breakfast. Here we need help from you who are morning spirits, and of course we offer you breakfast! Contact receptionen@malmostudenter.se.
What does it take to be involved?
You need to spend part of your free time on your union commitment. How much is different depending on what you are active in. As a Council member, for example, you should be able to spend a few hours per council meeting, which is held 5-6 times per academic year. If you choose to help with the Election instead, it is some days you need to put off. In the end, you decide how much or how little you want to be involved. We are always happy to see students being involved to make the study time greater for your peers! Talk to your Studentombud or the person in charge of each area for more information.
What does it take to create an association?
You can also get involved in one of our existing associations. If you do not find an association that suits you, you can choose to start a new one. In order for your association to be formed, the union council must approve it at a council meeting. For your help, you have studentombud Mladen Dimitrov who is the association responsible within the Union that you can turn to. Contact us at foreningsansvarig@malmostudenter.se for more information. Read more about starting an association.
What do I get out of being active in the Union?
You get to know a lot of interesting people and chances are you will make friends for life. You can influence how the Kåren is governed and what the Kåren should do with and put energy on while you are a member of the Council. By sitting in the various committees of the university, you ensure that your area and your education are as good as possible. You thus directly affect your and others' study situation. In addition, the union engagement gives you a valuable piece of the puzzle for your work experience and you always get a certificate that you have been active in the union. The certificate can hopefully give you a head start when you finish your education and is ready to start looking for a job.