Along with school stuff, you also need social activities. The Student Union Malmö offers a wide range of associations that are open for all members of the Student Union. You choose if you just want to participate in the various activities or if you want to be more active in planning and organizing the activities. Associations are often an excellent platform to learn more while you get to hang out with others who share your interests. PLEASE NOTE: in order to be a member of our associations, you have to be a member of the Student Union first.
Can't find an association that suits you? Feel free to start a new one! The Student Union Malmö supports associations with facilities, IT- services and financial support. Contact our associations responsible Mladen at mladen.dimitrov@malmostudenter.se for more info.
Alhambra
Alhambra is Malmö's Muslim student association. Alhambra organizes seminars, lectures and activities for its members. Everyone is welcome, regardless of religious affiliation!
E-mail |alhambra@malmostudenter.se
Facebook | Alhambra Malmö Muslimska studentförening
Association of Foreign Affairs (UF Malmö)
UF organizes seminars where politicians, academics, diplomats and journalists are invited to share their experiences and knowledge in the international political arena. UF also organizes Pub Quiz, movie nights, trips and debate clubs.
E-mail |uf@malmostudenter.se
Website |ufmalmo.se
Facebook | UF Malmo
Dancing Student Group – DSG
DSG is a skill-sharing community of students that are interested in dance. Students teach other students the dances they know and want to share. The group hosts weekly classes with varying styles. DSG also hosts Flashmobs and connects you with Malmö's dance scene.
ESN Malmö
ESN Malmö is primarily for international students, but of course, all students are welcome! Do you like parties, games, food, traveling and meeting new people from all over the world? Contact ESN!
E-mail | esnmalmo@malmostudenter.se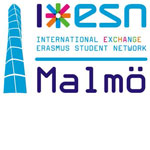 Website | esnmalmo.org
Facebook | ESN Malmo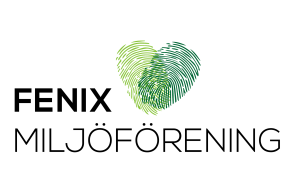 Fenix
Fenix work with the environment as a starting point and aims to create a commitment to the environment,                                                                                                                        sustainable development and fair trade among the university students. See their Upcycling Guide and get inspired.
E-mail |fenix@malmostudenter.se
Facebook |Fenix miljöförening

Festmesteriet
The purpose of Festmesteriet is to develop, expand, and support social events for the students at Malmö University. Festmesteriet is running the Student Pub, organizes parties, club nights, movie nights, and game nights.
E-mail |festmesteriet@malmostudenter.se
Website |festmesteriet.se
Facebook | Festmesteriet
IF Academ
IF Academ is a sports club at Orkanen for members of the Student Union. Everyone is welcome, from beginners to experienced athletes. You can choose from soccer, badminton, basketball, floor hockey, ice hockey and volleyball. But you have to be quick – the spots fill up quickly.
E-mail | ifacadem@malmostudenter.se
Facebook | IF Academ – Malmö University sportassociation
LGBTQ STUDENTS MALMÖ
LGBTQ students Malmö aim to be both a safe meeting point for students, but also a political actor that challenges the university when it comes to LGBTQ+ related issues. The association have an international focus so that as many students as possible can participate.
E-mail | lgbtq@malmostudenter.se
Facebook | LGBTQ Students Malmö 
Webpage | LGBTQ Students

Malmö Student Choir (MaSK)
MaSK is for you who want to sing and find new musical friends. MaSK gives concerts each semester and organizes social gatherings for the choir members!
E-mail |malmostudentkor@malmostudenter.se
Facebook |Malmö Studentkör MaSK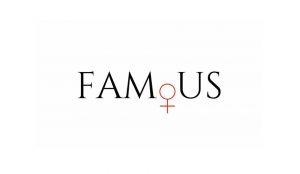 Feminist Association Malmö Union Students (FAMUS)
FAMUS is a meeting place and community for you who identify as a feminist. The goal is to increase awareness of feminist issues and its work is permeated by an intersectional perspective.The membership is a solidarity fee between 40-60 kr. Cash only!
E-mail |famus@malmostudenter.se
Facebook | Famus
Mu Radio Radio
Malmö University's only radio station! If you have a program idea or any other suggestions, just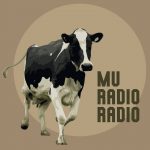 contact Mu on Mu Radio Radio's Facebook page.
E-post | muradioradio@malmostudenter.se
Facebook |Mu Radio Radio
MAUS – The Gaming Guild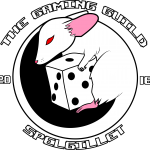 The Gaming Guild is an association aiming for unity and fun with classic and new board games.
E-mail | maus@malmostudenter.se
Facebook |Spelgillet
Social Salong
Social Salong is mainly directed towards social work students. The goal of the association is to broaden, deepen and promote issues regarding social work.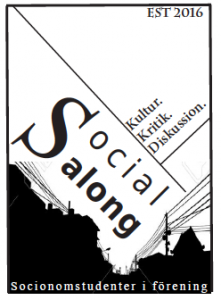 E-mail | socialsalong@malmostudenter.se
Facebook | Social salong
SUM – Student Union Malmö Magazine
SUM is the Unions magazine. SUM publish 4 issues / year at around 5000 copies each. SUM is sent home to all Union members.
In SUM, student related news are mixed with articles about the student life and interviews with cultural celebrities. Do you have ideas about what we should write about in SUM? Or do you want to contribute to creating SUM by writing, photographing, or illustration? SUM is created by students and members of the Union is welcome to contribute regardless of previous experience. Contact SUM at sum@malmostudenter.se or join the editorial Facebook group. 
No previous experience needed. Everyone is welcome!
E-mail | sum@malmostudenter.se
Read online | Issuu