When the semester starts many new students arrive to Malmö. Many of them will not have a home when the semester starts, this because of housing shortages and long queues for student housing. To help these students and alleviate the housing shortage, the Student Union Malmö organize "the sofa project". We need your help to help our new friends.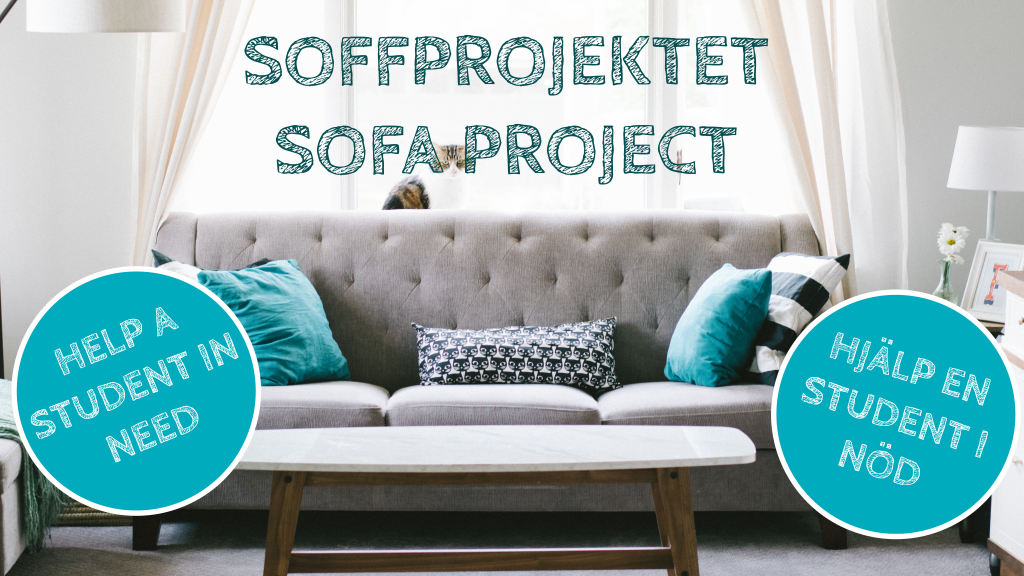 We need you and everyone you know in Malmö to help us provide these students with a temporary accommodation. As a sofa host you provide a sofa / bed in your own home for a few days / weeks. It is up to you to decide any rent (we recommend under SEK 500 / week) .
Note that as sofa host you always have the opportunity to "say no" to a tenant and that it is you who determines how long a potential tenant can stay (regardless of whether the person find another accommodation or not).
For more information please contact:
soffprojektet@malmostudenter.se
Interested?
Register if you have a couch/bed to rent out
or