Change of plans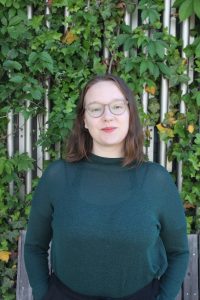 This was supposed to be the spring where I wrap up, plan new things, and evolve. It still is, but oh did my plans change…
I had a lot of plans for this spring. I was supposed to do Malmö Toughest, to test my physical abilities; I have been exercising regularly for this, I even downloaded a bunch of apps to help me achieve this goa!. I was also supposed to finish my Bachelor's thesis and other course work that needed to be done. In 2020, I would finally walk out of University with a degree and begin something completely new. What that new was going to be, I wasn't sure about yet. I was supposed to start vigorous mental work to decide what I should do in the fall. Move back to Finland for work or another degree, look to the other side of the Öresund bridge or even consider some other international opportunities? Or stay in Malmö?
All of this preparation, thinking, planning and talking… This was in preparation for my personal life, but of course I had a plan and an idea of how I wanted this spring to go in the Student Union as well. I started as a voluntary board member in 2017, became the president in 2018 and this is my last spring on this board.
I decided that all extracurricular activities and extra engagement was going to temporarily stop after my mandate ends in June 2020. That is why I wanted to put extra focus on what I leave behind, and how I will work during the spring. Go all in.
All of us had to change our plans and our everyday lives. Our routines and behaviors had to drastically change in a short period of time. Everything feels uncertain and none of us really knows how to do this – this hasn't happened before, so of course we are confused and maybe even scared.
There are so many debates going on, how to do this the right way or how we should feel. I am not going to say I have the answers; I really don't know what the right way is or how it is we should feel, but I do want to listen to you students and I do want all of us to come out of this strong. Our lives will not be the same and the way we work will most likely be very different – we have had to suddenly switch to almost complete digital format in our educational and productive aspects.
Students are not a homogenous group of people. We are in different stages in our lives; some of us are younger than others, some of us have children and some of us have underlying mental health issues. Some of us live in very tiny apartments, in a collective with many other people and some in villas. This time has created enormous challenges for us and none of our situations are exactly alike. We have had to make big changes. But I believe that we all can do this.
What I can say is that, welcome the support you can get. Ask for help. Support each other. Don't be too hard on yourself. Remember, the Student Union is here to help and support you. 
Jenna Pystynen
Ordförande Studentkåren Malmö 19/20