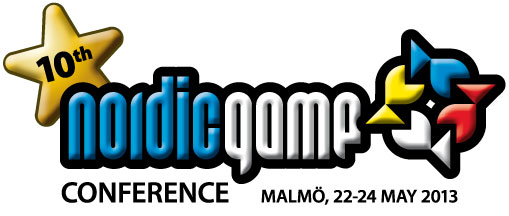 Submissions are now being received for the Live-Pitching session at the Nordic Game conference in Malmo on Thursday 23 May 2013.
"Keep them coming – the more the merrier" says Games Capital's CEO Fred Hasson, who are planning the event. "Because of the timing of GDC and the recent increase in the prizes we are also extending the deadline for the entries by one week to Sunday 21 April"
The rewards to companies submitting pitches are very worthwhile:
All companies sending in their initial one-pager (see below) will get valuable feedback from the Games Capital (GC) team. Last year's winners Boldai were very pleased with GC advice.
Three to five finalists will be chosen for the live-pitcing event, and these are offered further feedback and coaching for the day from the Games Capital team.
All the finalists will get free places for the Pitch and Match business development meeting system at the Nordic Game Conference.
The finalists will be pitching to some of the best investors in the games industry, who have funds to invest, including: Ian Baverstock (TenshiVentures), Paul Heydon (London Venture Partners), and Justin Stolzenberg (EGG) who invest in distribution, marketing and monetization.
Doug Richard, an original entrepreneur from the Dragon's Den TV show, and now CEO of the School for Start-ups in London UK, has offered three places, including travel, to London for his two-day bootcamp.
Justin Stolzenberg, on behalf of European Games Group, is offering a fabulous prize for three people from one company, to have a three-day in-depth workshop (customized for their title, with all travel and accommodation paid) at the EGG HQ in Munich, Germany, covering: – Monetization and Retention mechanisms – Marketing strategy, budgeting, international expansion – Server structure (global scaling, cost optimization).
GC is now also very pleased to announce that a crowd-funding platform has currently raised 30,000 EUR, and is aiming for 50,000 EUR, equity investment in the winner.
How to compete in the Nordic Game Live-Pitching competition
Companies wishing to take part in the Nordic Game pitching session must submit a one-page document summarizing their project to
live-pitching@nordicgame.com. Deadline for submissions is revised to Sunday April 21.
The one-pager must outline …
what problem the project solves
the investment proposition
the principals in the team and their track record
the investment needed
how it will earn investors a good return on investment
The pitches can be for game projects, tech or internet and digital business propositions.
All submissions will receive feedback from the Games Capital team, and three to five will be chosen to take part in the final on Thursday May 23. All finalists will be offered additional analysis and feedback from the Games Capital team, and help with preparation of their presentations. Further information will be released shortly.
For more information please email info@gamescapital.eu.
Or visit nordicgame.com.