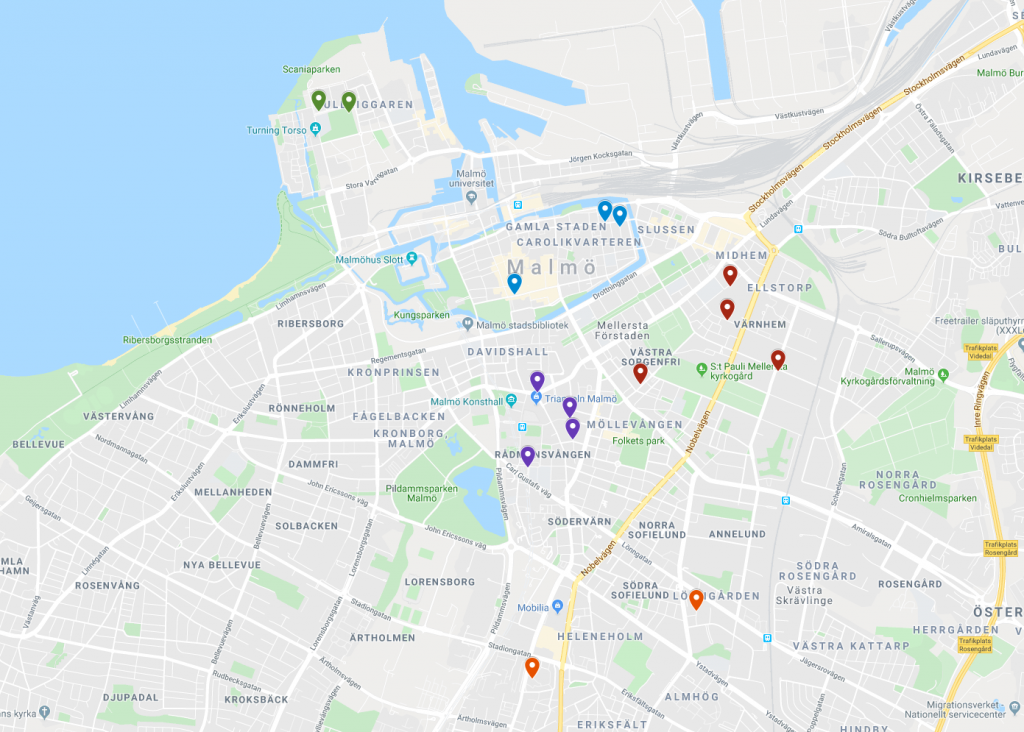 Above you can see our map where you answered where you prefered place to live is in Malmö.
We came to your faculty and asked you what you think about the housing issue in and around Malmö during Coffee with the Union October. Each time we have a few different questions for all students which are very important to get answers for our work at the Union. Since housing is one of our most important issues here, we chose to dive a little more into this topic this time. We would like to thank all the students who engaged in conversation and gave us important info about your particular situation!
Have you had trouble finding accommodation in or around Malmö?
Here 47% answered YES, you have had problems finding accommodation and 53% answered NO, that you've had no problems. This is a figure we at Kåren are working on to change in the positive direction and by knowing what your situation looks like we can build our suggestions for the decision makers on facts.
What is the biggest problem with the housing issue in Malmö?
This question was answered on our whiteboard where you had to write exactly what you felt was problematic with the housing issue. The answers are quoted below:
Ocher rents – Excessively high rents.
Not enough places – There are too few places for the applicant.
Expensive housing – It is too expensive with rents today, doens't match CSN.
Long queues – The queue times are too long.
Unreliable pipes – Working pipes are a fundamental right.
The university recommended sites have extremely long waiting lists and it is unrealistic to receive housing from them within ex 6 months.
The information we have collected will be taken up with the Union Council (FUM) and discussed further!
In addition, you could win movie tickets if you could beat the best time in our fishing game. Congratulations to the three winners! We had lots of nice conversations with you and the days just flew by!