Here are our three worthy winners of the Union literature scholarship autumn 2019. A big congrats to Johan, Hanna and Artiomas who received a gift card of 500kr on Adlibris each. See all three motivations here below.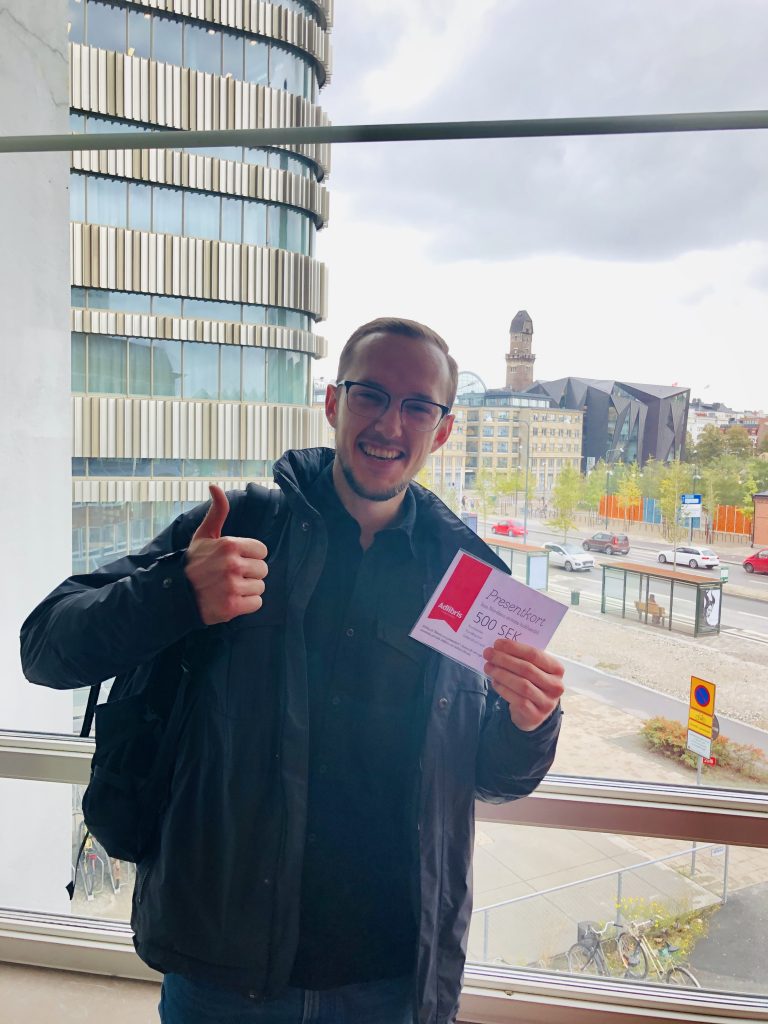 Artiomas
When the curiosity to explore and the will to learn about new things isthere, it is already a pretty good recipe for success. Sometimes an externalhelp is like a secret ingredient that adds flavor. It sparks greater motivationwhich can transform and become into a drive. The drive that makes one believethat one can achieve great things in life and overcome all problems and fearsthat are standing ahead. One moment you think, it is impossible to defeat themonster, but then you realize that you just won the Litteraturstipendiet… Bringit on!!!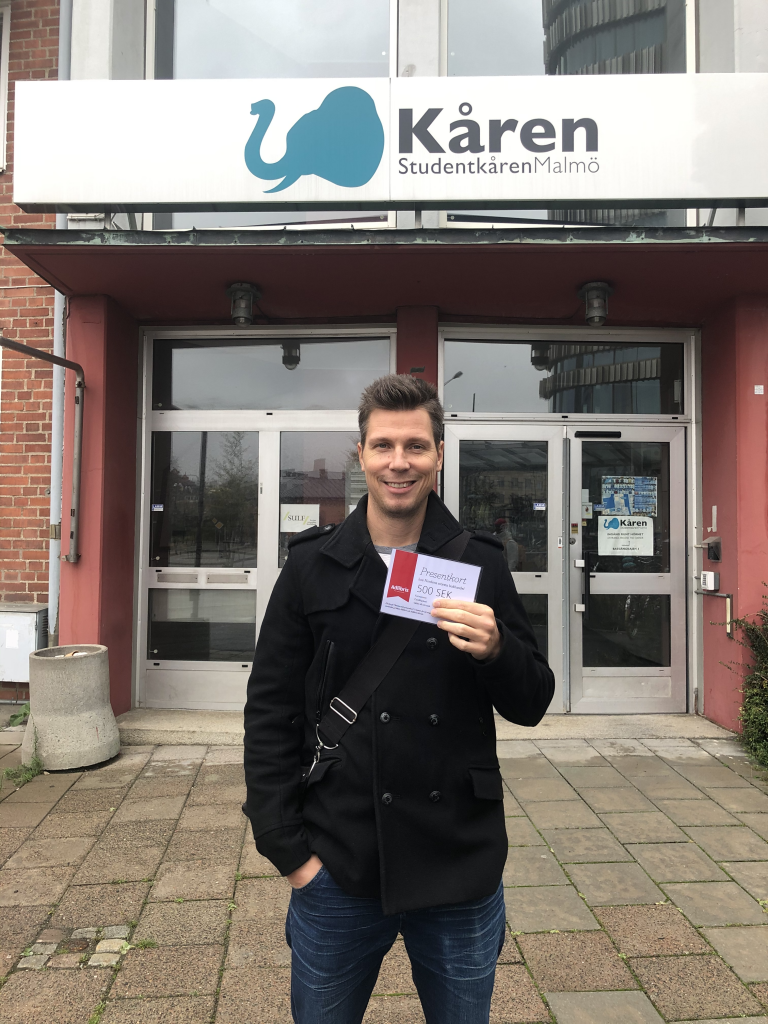 Johan
Hej!
Jag ska börja andra terminen på polisskolan i Malmö. Vi är första årskullen och har därför inga tidigare elever att köpa begagnad litteratur av. Jag tar även föreläsningsanteckningar åt en klasskompis med dyslexi. Ert stipendium skulle vara en hjälp på vägen till att bli Sveriges bästa polis.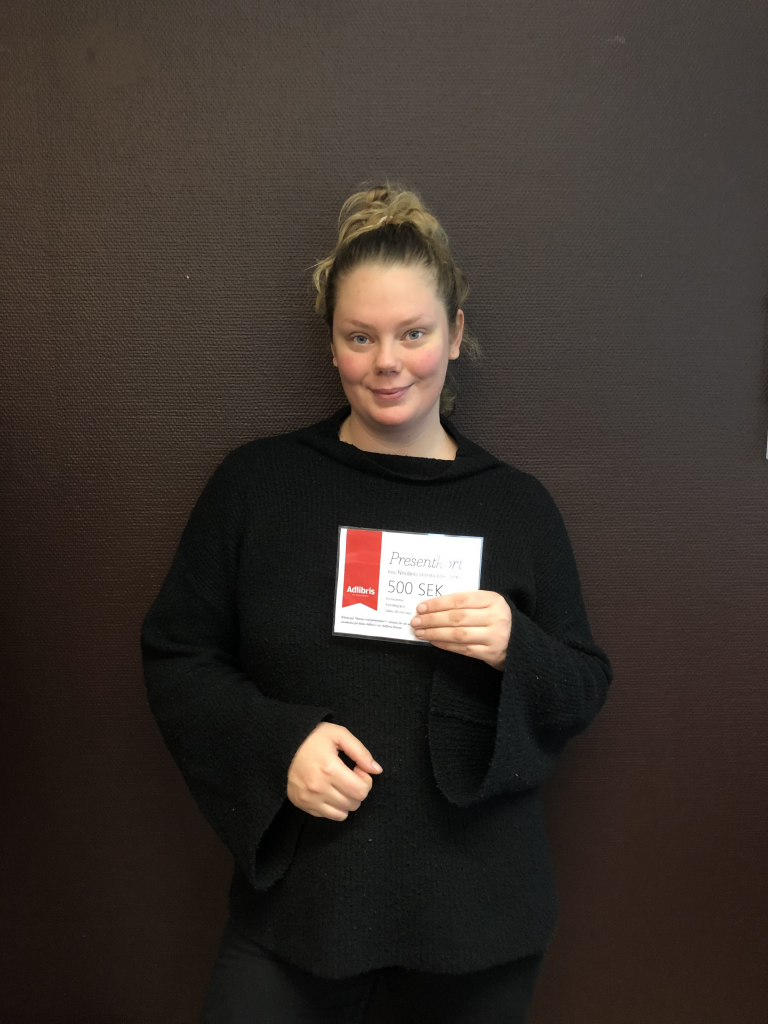 Hanna
Äntligen ska jag min utbildning börja
Nu finns ingen anledning att sörja.
Dags att läsa om piller, skelettet och spruta
Enda bekymret – att man på kurslitteraturen inte kan pruta.
Med glädje och jubel skulle jag ta hjälp ifrån kåren,
Ert stipendium skulle vara som plåster på såren.
Tack för att ni finns och står på vår sida,
I fler frågor än att bara plånboken ska slippa lida.