Congratulations! You are accepted to Malmö University! Welcome to your new student city Malmö!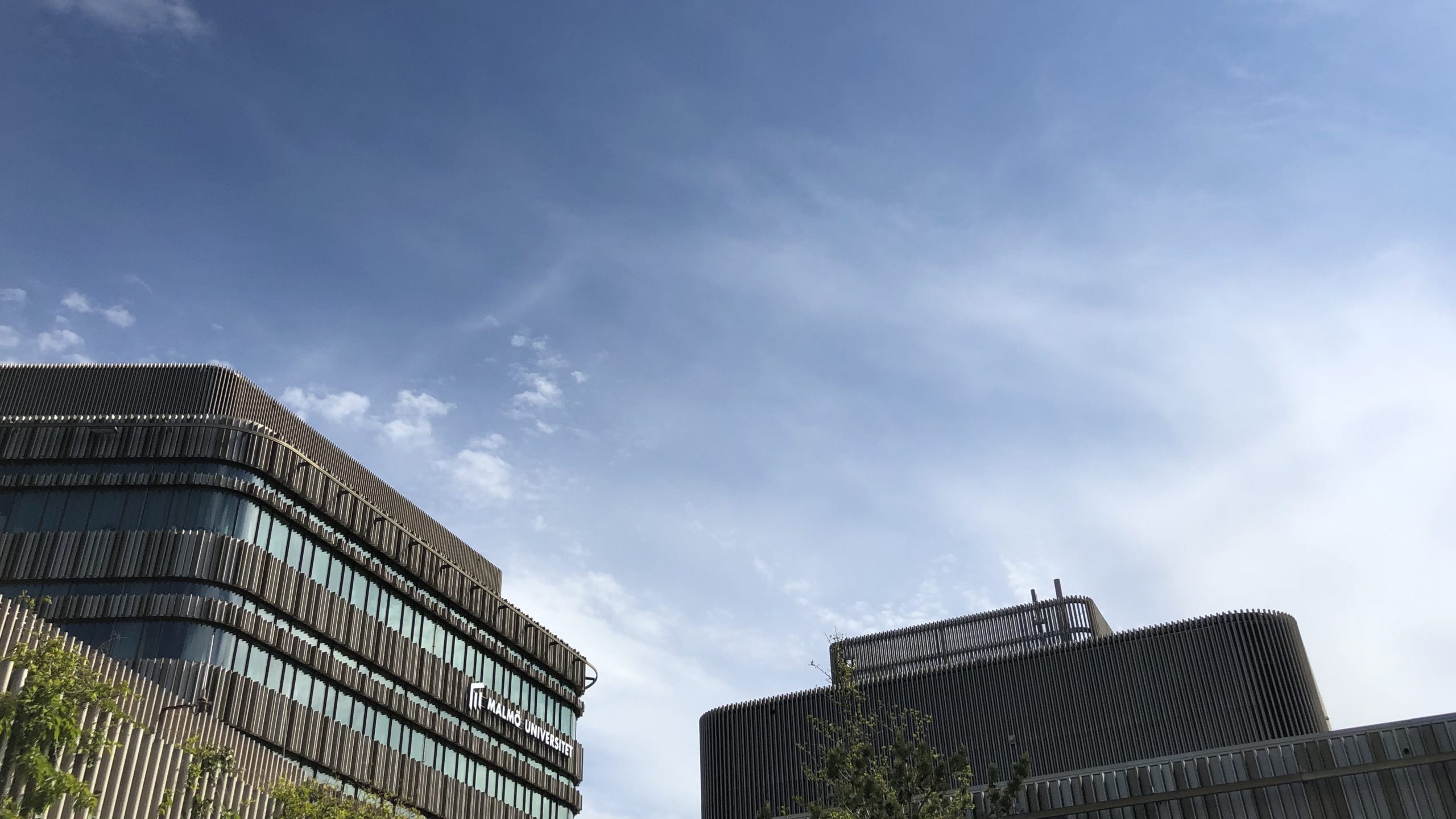 The Malmö Student Union is run BY students FOR students. We always work to give you a better education and a more enjoyable student life as a student at Malmö University. We can tell you what rights you have as a student and help you if you get into trouble. We have lots of tips on how you can influence your education or what there is to do in our nice city. Do not forget that we are always on your side!
As a member of the Malmö Student Union, you can take part in our own activities such as student breakfasts, soup lunches and music pubs, but we also have 13 associations and a lot of student groups that deal with things that you are interested in. It offers lots of fun and interesting activities and fun parties. There is something for everyone. Maybe you're a big environmental nerd, dance fan, sports fan or a big party goer? If you do not find something for you, you can always start your own student group.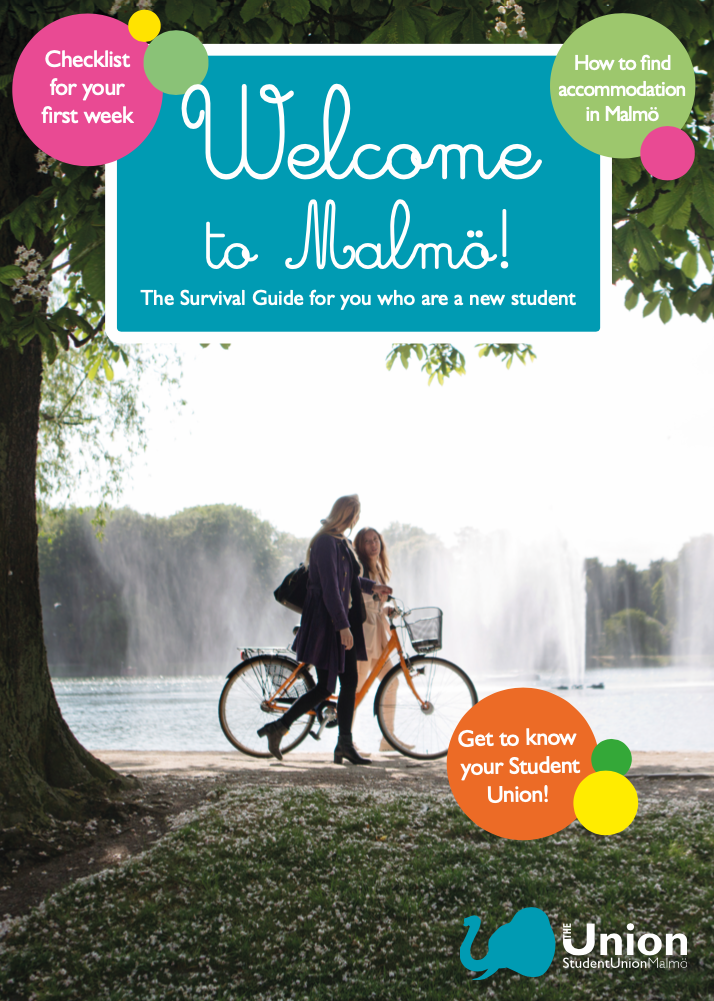 In addition, you get to take advantage of our awesome membership discounts! The more members, the better the Union's work can be! In our premises in Kårhuset you get free coffee during our opening hours and then you can also come and study in Kölsvinet or in our own study rooms.
We know it can be with mixed feelings you start your study time, it is fun to start studying, move to a new city and meet new people, but we also know that it is not always easy to settle down in a new place.
As a new student, there is a lot to keep track of in the beginning of a new semester; Where will I live? What is there to do as a student in Malmö? When will the intro weeks "Insparken" begin? (autumn) Who can help me if I have problems? Don't worry, all of these questions and many more can be answered by our fantastic Survival Guide! We have put together our essential tips to make it easier for you during your first time as a new student in Malmö.
It may be hard to be brand new at university but we are here to help you correct! Here we have put up a checklist so that you as a new student can enter the study life as quickly as possible and correct.
Do you have more tips for new students in Malmö? Submit them to inforum@malmostudenter.se.
Keep up to date
Make sure you do not miss free tickets, news or information about parties! Stay up to date by checking the news feeds of the Union, visit facebook.com/StudentkarenMalmoe, having a look at our Instagram feed or tweet us at twitter.com/malmostudenter.
Initiation / Insparken (Fall only)
This year, there are some special circumstances that make Insparken a little smaller. The event has been shortened from two weeks to four days where each faculty receives one day each. You can read the current schedule in the folder below or on festmesteriet.se and the Union's Facebook.
It is also good to join Insparken's official Facebook group.
Festmesteriet, who is one of the Student Union's associations, throws an awesome initiation in the fall semester for all new students at Malmö University. This to give every new student a chance to meet new friends, and get to know Malmö a little bit better. The initiation is for everyone, completely voluntary and without demeaning episodes.
As a new student, this can be the first great opportunity to get to know new people! To take part of fun and relaxed activities usually works great as an icebreaker. Insparken is for new students only and is entirely planned and executed by experienced students of the Malmö University.
Our Activities
Reception – opens again 19th of January
Our reception in Kølsvinet is open Tuesday to Thursday 10-16 and Friday 10-13. You can always come get free coffee / tea at Kølsvinet.
We look forward to the upcoming semester with our members. In addition to getting help and support in your education, membership gives you access to lots of benefits and the opportunity to join and start associations! Furthermore, we have recurring activities for members that you can't miss! We hope you will enjoy being a member of the Student Union! See you soon!
More detailed info about our events at https://malmostudenter.se/en/student-life/
* Open public activities can only take place if there are no restrictions from the Public Health Agency. that prevent these.
Coffee with the Union (Kaffe med Kåren)*
Coffee with the Union is organized once a month at each faculty. The Student Union and your Student Ombuds are in place and you have the chance to tell us what you think needs to be improved at the university. Free coffee for everyone.
Dates for Coffee with the Union are 26-28 January, 16-18 February, 16-18 March and 13-15 April.
Student Breakfast*
The most important meal of the day in the form of a breakfast buffet will be yours for only 20 kr. Breakfast is served between 9-11, every Tuesday before CSN inside Kølsvinet.
Soup lunch*
You as a member of the Student Union Malmö get vegetarian soup incl. bread and coffee every second Wednesday at 12-13 for only 15 kr in Kølsvinet.
Music Pub*
Together with the Festmesteriet, we invite you to a lovely pub evening where we invite local bands and artists to play. Bring your friends, and discover new music in the Student Pub where the bar has student-friendly prizes!
Associations
Besides studying you need to have some fun! Within the Student Union of Malmö there is a wide range of associations open to all members. If you do not find any association that suits you, it's free to start a new one.
Read more at: https://malmostudenter.se/en/english/associations/
Study rooms
We have 6 study rooms for you members equipped with its own kitchen. Free coffee and cookies always. Just swing by Kølsvinet at Bassängkajen 8 and book them.
Step by step…
Find housing
It's nice to have a roof over your head. Take a look at our page Find Accommodation (in Swedish) where we have collected our best tips for those looking for accommodation in Malmö.
Search grants at CSN
Apply directly at www.csn.se.
Join the Union
Whether you need help with a tricky teacher, finding a nightclub or knowing where to spend the lunch, we are here for you. Read more about what we offer here.
Sign up!
Obtain computer ID
Your computer identity is used throughout your study time to log on to computers, access the wireless network and it's learning. You must order your computer identity before you can register for your course. You do it via idservice.mah.se.
Get multi-card
Your multi-card acts as a credit card, copy card and passage card. The multi-card can be obtained from Orkanen or Health and Society. More info at mah.se/multikort.
Get a loan card
Because books can be an expensive part of your student budget, borrowing books can be smart and you need a loan card. Register your Multi Card as a loan card at Malmö University Library.
Buy course literature
Buy and sell used by www.campusbokhandeln.se located on the first level in Niagara.
Fix a bike
Bike is a convenient way to get around in Malmö and also cheaper and more environmentally friendly than the bus! Check out Malmö city bike bicycle auction, or sign an annual subscription to rental bicycle at malmobybike.se.
Engage yourself
Brighten your free time in one of the associations or join your area- and faculty boards and make sure your education and environment are as good as possible. Contact your student representative or read more at Get Involved!