Last week during the Union Days we asked for your opinions and wishes regarding our own events and challenges you are facing with digital education – This is what you had to say!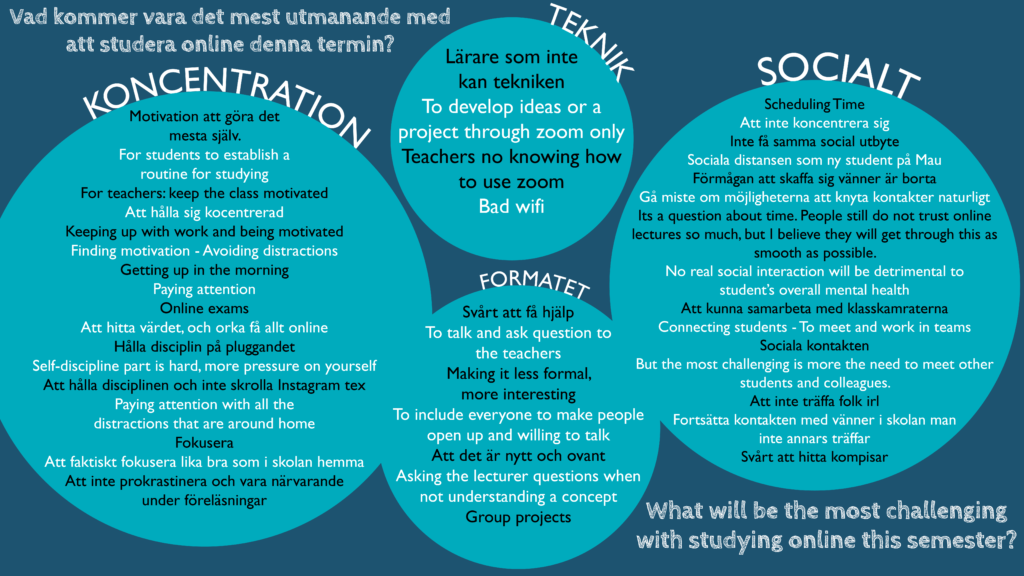 Many of you shared struggles with concentrating and structuring their learning in the digital working environment, which is a concern we keep raising at various university meetings we sit in. You can always come to us to use our very own study rooms during our opening hours and join the writing support sessions from the library and get help at the studentcentrum!
Many also shared their social struggles with the on-going pandemic – don't forget the Union is always here for you and together we'll make the best of the current tricky situation! We firmly believe that solidarity is more important now than ever! We stand for physical distancing, but social support!
On that note we also asked you what kind of digital events you would like us to organize for you and you came with plenty amazing ideas! We're looking forward to realise as many of them as possible during the upcoming months and are looking forward to having you participate!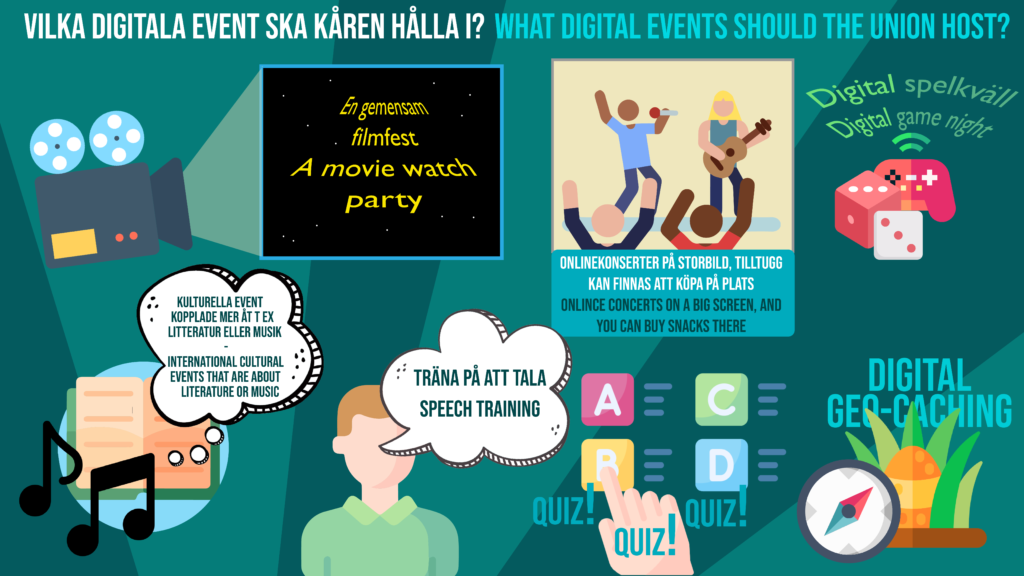 Thanks for all your input, your voice matters and your opinions are important for us to get to know, so that we can directly take them with us when we meet in different university groups! Don't hesitate to ever contact us via our social media channels or via e-mail to share and ideas, concerns or wishes – together we'll make your study time at MaU the best it can be!