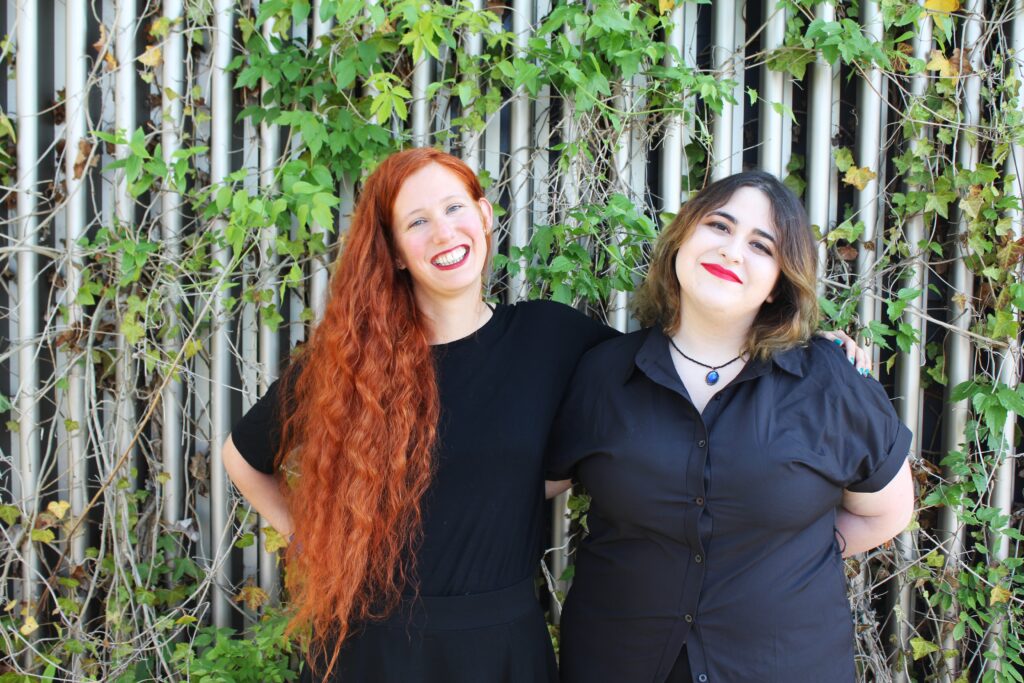 Hello darkness my old friend…
With the days getting shorter, the weather getting colder and the Malmö rain turning into Malmö snow slush it is safe to say – winter is coming. As international students it was quite the challenge getting used to the darkness for us, so here come our top 6 tips on how to cope with the darkness and battle those winter blues.
Dina's top 3 tips to battle the winter blues:
When I first moved to Malmö from Rhodes(a very sunny island in Greece), I had no idea what a winter felt like. But over the years I had stayed here and the routines I developed, I discovered a few things that tend to make me feel happier over the darker days here. One of my first tips is Vitamin D! Though remember to talk with a healthcare professional before you take any supplements! But, deficiency of vitamin D can lead to someone feeling more anxious, sad etc, which is why it would be a good supplement to take!

In order to produce a more warm and cozy feeling inside your room, I would advise to purchase candles with your favourite scent, vanilla/roses/pine/peppermint whatever you think will make you happy. Personally, that little candle flame has made the atmosphere feel less lonely, and much more cozier (especially when it also includes a warm blanket and a good book!)!

Lastly, one of the things that have helped me the most during the dark times of the winter is actually socialising. It is quite easy to convince yourself to stay in bed, especially when the idea of going out in the cold sounds terrible, but meeting up with your friends, whether that is in someone's house or to a cosy restaurant/cafe, is a good way to make yourself feel less alone during the cold days!
Lilli's top 3 tips to battle the winter blues:
It can be quite challenging to find joy in wrestling your way out of your snuggly blanket, putting on your michelin man-like coat and heading out into the frosty weather; but making sure you catch some daylight (if you're lucky, maybe even some proper sun!) can really help boost your mood. For instance, going for a walk in Pildammsparken with a hot cocoa in hand is a great way to spend quality time with yourself and incorporate some fresh air, daylight and gentle movement into your day.

Speaking of hot cocoa – my go to for turning gloomy days into cozy days are hot beverages and comfort food. On a chilly winter day, your favorite kind of tea or soup can really feel like a warm hug from the inside. If you're keen on combining Dina's and my tips – why not have a comfort food potluck (or digital recipe swap with your loved ones further away) and try some of your friends' and families' go to dishes?

Lastly, a tip that might seem a bit boring but that has been advocated for years by mental health care professionals: Create and stick to your routines! Sticking to routines can stabilise us and ensure we get the right amount of sleep that our body needs per day. With temperatures dropping and darkness dominating the majority of our waking hours it can be really hard to stick to the same routines you had in July – before uni stress started and when the sun-kissed summer afternoons at the beach turned into long summer nights.

But if you are that kind of person than used to get up at 6 am to go to the gym before starting your day, it probably would be a good idea to stick to that routine if it made you feel good about yourself, even in those weeks where it's hard to leave the comfort of your bed that early. Similarly if you're used to go to bed around 11pm and felt well rested the next day, you should probably try to stick to that routine, even if the dark and rainy weather rather makes you feel like burying yourself under a mountain of blankets and pillows as soon as you get out of class.
These were our personal tips that work well for us, and we hope they can help some of you too. Please note that no one of us are mental health care professionals. If the winter blues is dragging you down so much that you feel the need to talk to someone you can always reach out to Student Health Services and book a time with a counsellor to talk! You can easily book a time via https://studenthalsan.mau.se.
Here are some of the up-coming events and things the Union does to shine a light into the winter darkness:
You can always swing by Kölis during our opening hours for a nice hot cup of tea or coffee and to talk to us

You can join our associations and their events to hang out and meet new people – why not test your debating skills or discover some new board games this winter? There is an association for almost every interest and if your hobbies are not represented we help you to start up your own group!

From the 1st of December on stay tuned on our Social Media for the Union's Holiday Calendar, where we will share various tips on how to survive the Winter in Sweden (eg. how to dress properly to protect yourself from the cold) and nice competitions!

You are interested in discussing students' mental health and what we as the Union can do – join the Council's Mental Health Committee!

Want to ask you mental health questions directly to some of the counsellors at MaU but don't want to book a time? Join us for our Q&A Stream on Instagram on the 9th of December!