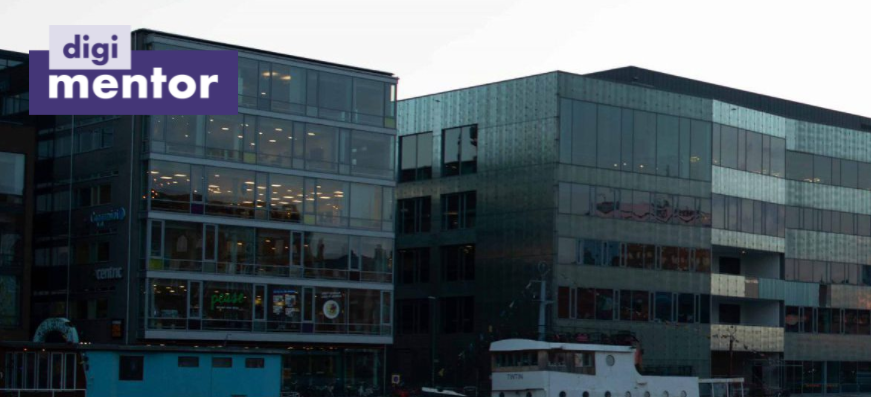 The Digimentors come back to the Digihub! The seven tech-savvy digimentors have been working from home for the past year, following the covid-19 regulations. During this time, we took the chance to learn (and teach) about Zoom, given that even an apparently straightforward video-conference program has a bunch of hidden features that are both useful and interesting. It was surprising to see how easy it can be to work from home, have meetings and plan the work week, but we are quite excited to get to be at the DigiHub soon.
At the Digihub, (entry floor at Orkanen) we can receive spontaneous student questions about a software; the more people can come back to campus, the more we can help with technical know-how. Our job is special because we are students who help other students, so we are familiar with the challenges students face, and we always do our best to solve the problem together. Of course, we can not master all software needed through your studies at Malmö University, but we have the problem-solving skills that can guide the process.

"Once you learn one program in the Adobe Creative Suite, you can figure out the rest" says Chloé, our newest colleague, while we prepare for a workshop with Graphic Design and Media course.
Digimentors don many hats, we are graphic designers, programmers, video-editors and like to explore 3D modelling, mixed realities, 3d printing and playing with Arduino and Processing. At any time, we'll also be able to help you with statistical tools like Survey&Report and even with questions about how to format your word document accurately. So write us a message to book your meeting, or drop-in!
Follow us online:
https://digimentor.uni.mau.se/
https://www.facebook.com/MauDigimentor