We hosted coffee with the Union at your faculty in the sign of love and caring just around Valentine's Day! You contributed with some awesome pickup lines and three lucky winners received movie tickets for their answers. A big thank you to Katya, Patrik and Ola!
"Are you a garden, because you yourself!" – Katya
"Are you a bug in my code? Because you make us work on you all night" – Patrik
"If you were a library book I would totally check you out"
In addition, we asked you what you thought Kåren/the Union should focus more on! This is what the students at Niagara responded.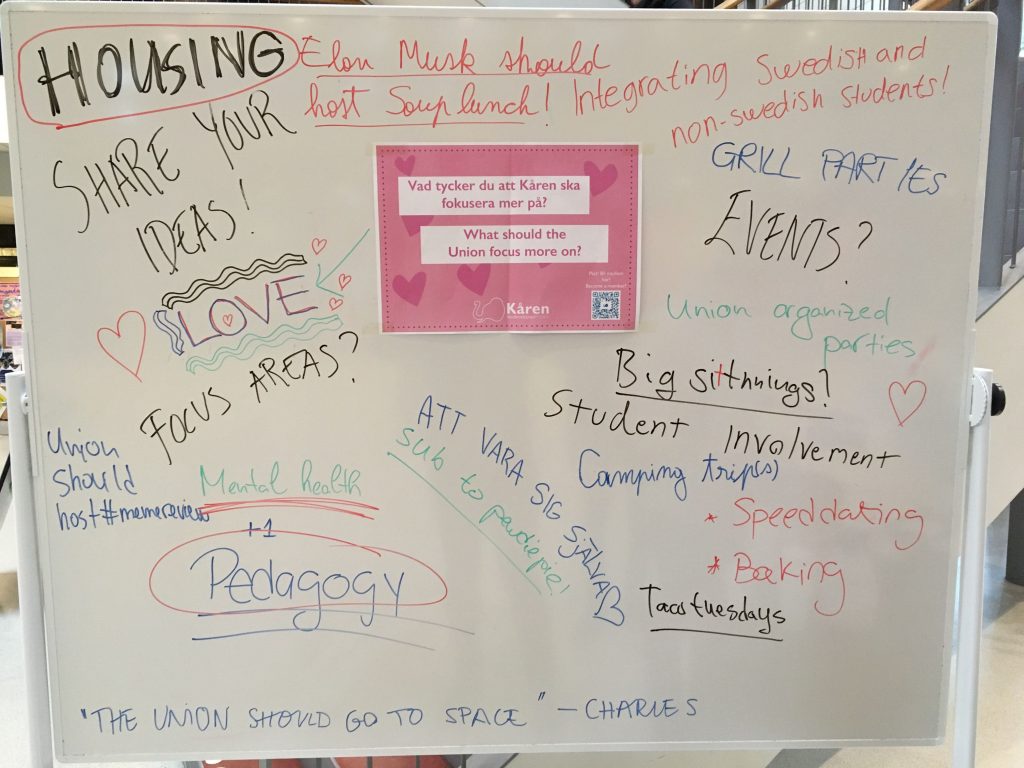 We take all your thoughts with us during Coffee with the Union to our Council (FUM) to give you a voice!