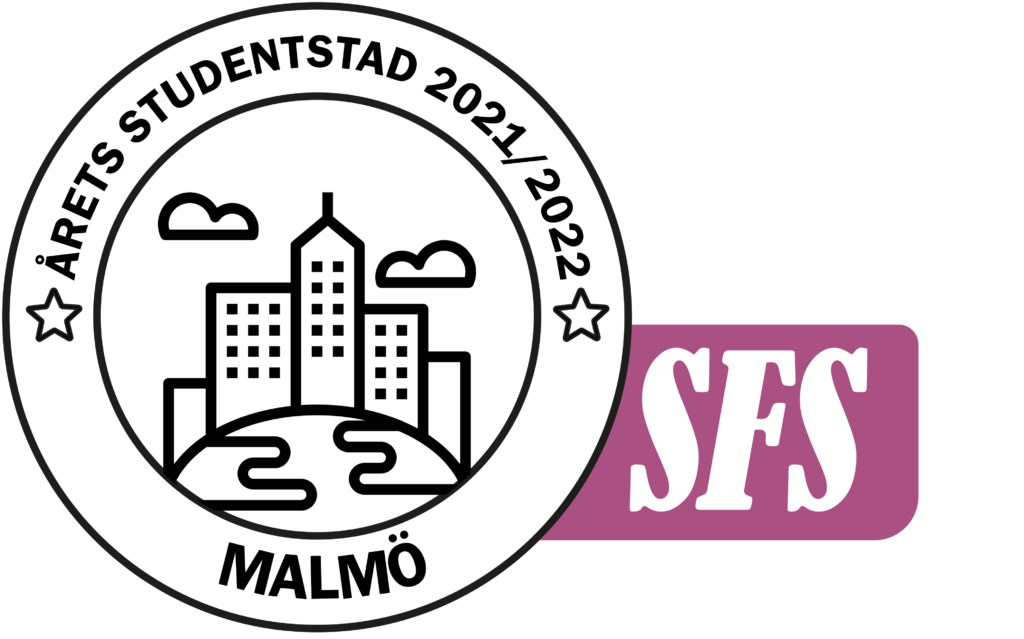 SFS has appointed our lovely city to the Student City of the Year
We are incredibly proud to announce that SFS is awarding Malmö the title Student City of the Year 2021/2022!We, from Student Union Malmö and the Odontological Student Union have together with Malmö University and the City of Malmö applied to become Student City of the Year, as we think Malmö is simply amazing for students! Malmö is not a student city in the traditional sense, but we neither aspire to be. Here you can be whoever you want to be, the city, university and unions welcome everyone no matter their background; and no matter what your passions and interests are, you will find something for you here!
In Malmö we highly value life long learning and mutual contributions to our shared devleopment which manifests in our steering group "StudentCity Malmö", where the city, the university and us students view each other as equal partners that learn from one another. So far we've been successfully starting up to drive questions such as the establishment of the Student-Politicians-Evening or Campus development and city planning with the students' best interests in mind. Being rewarded Student City of the Year is not the final stop, but a milestone! It is an encouragement that proves to us that we are on the right track and that motivates us to continue to work even harder for making Malmö the best it can possibly be for YOU!