Spare time
As a member in the Union we have a diversity of acitivities for you.
There are lots of things to do in Malmö! The Union has several associations that you can get involved in and are open for all members. We also have SUM (Student Union Magazine), and the Student pub. If you can't find an association that you fancy, you can always start your own. The Union support the associations with work space, IT service and financial aid. Contact nina.huovinen@malmostudenter.se for more information.
If you want to join an association or the magazine – have a look at the list below.
SUM
SUM is the Student Union Magazine and every Union member get the magazine in their mail box. SUM is led by an editor in chief and is published 2 times per semester. Do you want to join? Find out when the next editorial staff meeting is and show up! Or send us an email. SUM is open for all students at Malmö University, no matter whether you want to write, take photos or layout.
Contact | sum@malmostudenter.se
Facebook | Sum editorial group 18/19
Alhambra
This is the muslim student association. Alhambra take care of muslim student interests. Come to seminars, join our activities and get to know other studetns. Everyone, no matter your religion, is welcome!
Contact | alhambra@malmostudenter.se
Facebook | Alhambra Malmö Muslimska studentförening
ESN Malmö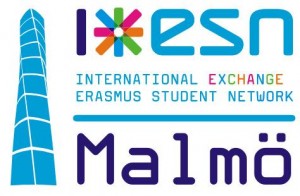 Do you like parties, games, food and travelling and meeting new people? Join ESN Malmö in our events or get involved and organize parties, trips or become a 'fadder' and meet students from all over the world. Come to our next event and sign up to become a member or stop by the office!
Malmö Association of Foreign Affairs (UF)
UF Malmö helps students open new doors in their academic journey. UF has several seminars and events every semester within the international political field; politicians, graduates and diplomats to journalists and activists are all invited to share their knowledge within the field and help students increase their knowledge about the world around us. With UF, students will be able to participate in the international discussion and share their political interests with others. Also, by actively participating in UF students will have great opportunities to network with other students, lecturers and staff members. In addition, students will open themselves up to a host of fun activites, like movienights and debates.
Malmö student choir
Do you like to sing? Then you better join our choir. Everyone with an interest in singing can join our choir. We have no audition for entering the choir; all you need is to show up at rehearsals. Except for students at Malmö University we also have exchange students, students at other universities such as Lund but who live in Malmö as well as former students among our singers
Contact | malmostudentkor@malmostudenter.se
Facebook |Malmö Studentkör MaSK
If Academ
If it is sports that you are into this is the association to contact. If Academ arranges different sport acitvities for students at Malmö university. Soccer, badminton, basket ball and so much more. So get moving …!
Contact | ifacadem@malmostudenter.se
Web page | www.ifacadem.se
Festmesteriet
Festmesteriet was founded in 2011 by a group of dedicated students whose purpose was to improve the student life in Malmö. We are a nonprofit organization that besides arranging student orientation also runs the student pub that is open every Wednesday and Friday. We work with and carry out events to give you among the best, most festive and fun student life here in Malmö. If you are eager to get involved you are welcome to attend one of our Monday meetings. If you want to come and have fun with us, you are welcome to our various events.
Feminist Association Malmö University Students (FAMUS)
FAMUS  is a meeting place and community for you who identify yourself as a feminist. The association's goal is to increase awareness of feminist issues and the association is permeated by an intersectional perspective. All members should feel welcome and therefore the association is working from an inclusive perspective. It's free to join!
Contact | famus@malmostudenter.s
Fenix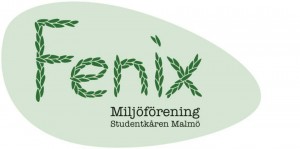 Fenix work with the environment as a starting point and aims to create a commitment
to the environment, sustainable development and fair trade among the university students.
Contact | fenix@malmostudenter.se
Facebook | Fenix miljöförening
Student Theater
Theater activities and improvisation exercises and above all to have fun together. Theater is an important forum for boeing able to express yourself how you want in different ways. Students are welcome as members.
Contact | studentteatern@malmostudenter.se
Facebook | StudentTeatern Malmö
LGBTQ Students Malmö
LGBTQ students Malmö aim to be both a safe meeting point for students, but also a political actor that challenges the university when it comes to LGBTQ+ related issues. The association have an international focus so that as many students as possible can participate.
E-mail | lgbtq@malmostudenter.se
Facebook | LGBTQ Students Malmö 
Social salong
Social salong is mainly directed towards social work students. The goal of the association is to broaden, deepen and promote issues regarding social work.
E-mail | socialsalong@malmostudenter.se
Facebook | Social salong