Congratulations! You are accepted to Malmö University! Welcome to your new student city Malmö!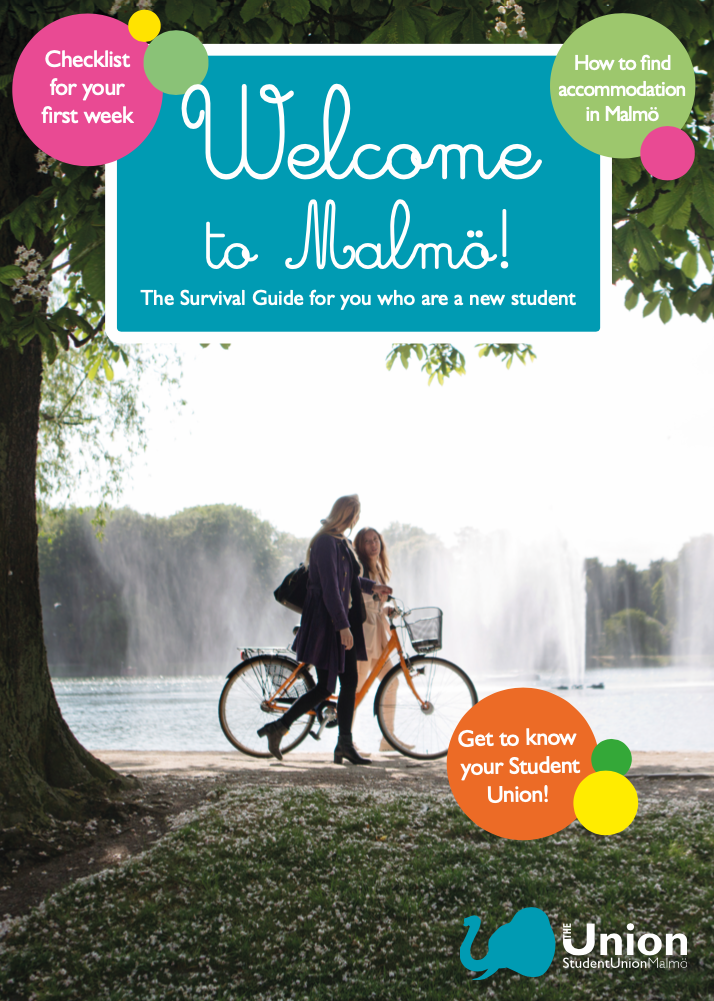 We know it can be with mixed feelings you start your study time, it is fun to start studying, move to a new city and meet new people, but we also know that it is not always easy to settle down in a new place.
As a new student, there is a lot to keep track of in the beginning of a new semester; Where will I live? What is there to do as a student in Malmö? When will the intro weeks "Insparken" begin? (autumn) Who can help me if I have problems? Don't worry, all of these questions and many more can be answered by our fantastic Survival Guide! We have put together our essential tips to make it easier for you during your first time as a new student in Malmö.
It may be hard to be brand new at university but we are here to help you correct! Here we have put up a checklist so that you as a new student can enter the study life as quickly as possible and correct.
Do you have more tips for new students in Malmö? Submit them to inforum@malmostudenter.se.
Keep up to date
Make sure you do not miss free tickets, news or information about parties! Stay up to date by checking the news feeds of the Union, visit facebook.com/StudentkarenMalmoe, having a look at our Instagram feed or tweet us at twitter.com/malmostudenter.
Find housing
It's nice to have a roof over your head. Take a look at our page Find Accommodation (in Swedish) where we have collected our best tips for those looking for accommodation in Malmö.
Search grants at CSN
Apply directly at www.csn.se.
Join the Union
Whether you need help with a tricky teacher, finding a nightclub or knowing where to spend the lunch, we are here for you. Read more about what we offer here.
Sign up!
Obtain computer ID
Your computer identity is used throughout your study time to log on to computers, access the wireless network and it's learning. You must order your computer identity before you can register for your course. You do it via idservice.mah.se.
Get multi-card
Your multi-card acts as a credit card, copy card and passage card. The multi-card can be obtained from Orkanen or Health and Society. More info at mah.se/multikort.
Get a loan card
Because books can be an expensive part of your student budget, borrowing books can be smart and you need a loan card. Register your Multi Card as a loan card at Malmö University Library.
Buy course literature
Buy and sell used by www.campusbokhandeln.se located on the first level in Niagara.
Fix a bike
Bike is a convenient way to get around in Malmö and also cheaper and more environmentally friendly than the bus! Check out Malmö city bike bicycle auction, or sign an annual subscription to rental bicycle at malmobybike.se.
Engage yourself
Brighten your free time in one of the associations or join your area- and faculty boards and make sure your education and environment are as good as possible. Contact your student representative or read more at Get Involved!